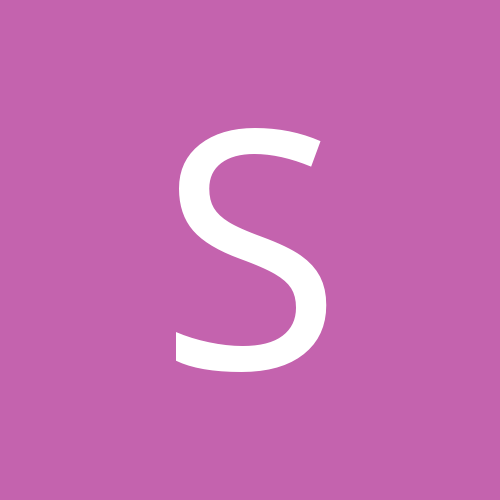 Content Count

235

Joined

Last visited
Recent Profile Visitors
The recent visitors block is disabled and is not being shown to other users.
Thanks for all the replies. Great information.

Arriving in bkk for the month of July. I usually take a hotel that is close to most of my nightly activities and near the skytrain. Dynasty Grande, Landmark, Dream etc. I am looking at Soi 11. Hotel 11 or the Mercure. Anyone have experience and information of these hotels? I have seen the hotel Legacy Suites Soi 29, on Booking.com with great rates and the facilities looks very good. Does anyone have experience of this hotel? Would it become a bit of a drag returning there early in the morning?

Having an issue trying to rejoin TF for my next planned trip mid-July. I don't usually bother until I am in Thailand and let my subscription lapse when I leave. Also, I have had a number of poor experiences in recent trips, not looking like their photos, arriving high on drugs etc that I did not use it on my last trip. But I thought it would be good to see who was around in advance. I signed in with a new username but when I try to upload a photo as requested I repeatedly get an error message saying it cannot be uploaded at this time. Anyone else had this problem and managed to fix it?

Thanks for the info mespicy

Anyone have an opinion on the Mercure Hotel on Sukhumvit Soi 11? I stayed at the Dream hotel last time and was very good. No issues. But recently I have tried to change hotels on each trip. The hotel looks good, good location and nice pool.

I agree Oliver. Comments that focus on maintenance and standards, especially housekeeping, are what is important to me. There are comments on Booking.com about the Sofitel, which I believe is only a few years old, that it needs renovation!

Interesting suggestion regarding Residence suites Oliver. Seems very good value for a one bedroom suite. When did you last stay there? As usual contradictory comments on Booking.com. Some say great facilities others say needs renovation. Comments that pool is great others that sun beds hard and some broken. Any thoughts Oliver?

Dynasty Grande was my choice of hotel for all my visits over the years. Decided to upgrade to the Landmark last trip as I felt It was becoming a little stale. I took a club corner room. Very good with great facilities. Even so I think for my next trip I would like to try a another hotel. I was thinking of the Sofitel on Sukhumvit. But reading these posts make me consider Dream. Anyone have an opinion of how they compare? one new factor for me is the swimming pool. Never in my life was that a consideration for a hotel especially in Bkk, but I went to Pattaya a year ago for a week. Hated the place but went to the pool at my hotel, Areca Lodge, instead of being depressed walking around. Had to by trunks and flip flops, and just enjoyed reading and listening to music at the pool with a few beers. Landmark had a good pool and Sofitel's seems good as well. Both are big which avoids having to go down at 8am to secure a bed which is the case with smaller pools. I just like to wander down at Landmark for a few hours after breakfast or after walking around bkk. my question is, is the pool good and large enough? I would stay at the main Dream hotel and the pool is in the annex across the road. Is that awkward and off putting?

Looking at their website for booking bedrooms over June and July. Nearly half the price compared to booking thru sites like Booking.com. Around 1600 baht per night for a grand delux room. Don't think I seen such a difference before.

The Saxophone Pub play a mixture of Jazz and Blues. The crowd is mainly Thai and is busy most nights.

Always like staying here when in bkk. Any reviews of the refurbished rooms, when they are opened, would be appreciated.

Great reading and pictures in all these posts. A pleasure going through them. Will be arriving in BK soon and will take up a good few of these suggestions.

Thanks for the comments and advice about other hotels. I personally enjoy Soi 6 as a location. I have stayed at Dynasty Grande a few times. I enjoy being close to Nana and CIB and the bars and restaurants at Soi 8 and 11 but also a sense of being a little bit detached from it. Just my personal view. Dynasty Grandes lobby always seems to have mainly single guys checking in or out and I have had no issues when bringing anyone back to the room. Just thought with Dynasty being renovated I might try another hotel nearby. Citrus looked good. Will look at other suggestions made in previous posts.

Thinking of booking a stay here. I like it's location and seems to be a good hotel given comments made. I was wondering how discreet it is. I prefer a hotel that it's lobby is not full of tourists and families as you walk through. Is this the case?