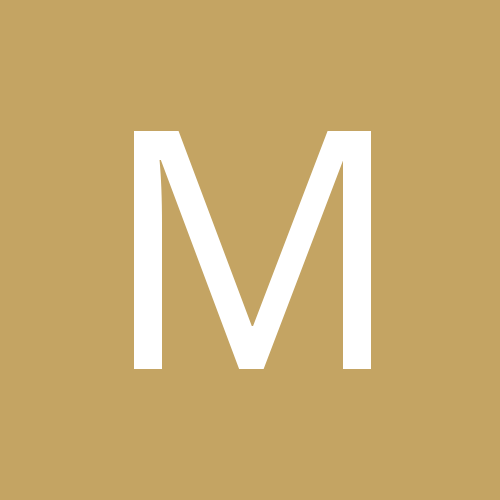 Content Count

268

Joined

Last visited

Days Won

2
Not trying to be party pooper but hoping to pass on important information so that everyone can protect themselves: HPV is one of the most common STDs, see here: http://www.ashasexualhealth.org/stdsstis/hpv/fast-facts/ The vaccine is now approved for individuals 27 to 45 years old in the USA. Prior to this approval, it was recommended simply to adolescent girls and the vaccine was a key factor in preventing cancers related to HPV. See below. Excerpt: The U.S. Food and Drug Administration today approved a supplemental application for Gardasil 9 (Human Papillomavirus (HPV) 9-valent Vaccine, Recombinant) expanding the approved use of the vaccine to include women and men aged 27 through 45 years. Gardasil 9 prevents certain cancers and diseases caused by the nine HPV types covered by the vaccine. https://www.fda.gov/news-events/press-announcements/fda-approves-expanded-use-gardasil-9-include-individuals-27-through-45-years-old

Maybe next time I am in LOS, I'll bring some with me and see how it's received by the LBs. I am sure I'll need to sweeten the pot with a tip for going through with the test but still worth experimenting and reporting back.

With the prevalence and availability of oral STD kits (via eBay and the like), particularly HIV 1/2, would you ask a potential ST/LT LB partner to take an oral swab test prior to doing the deed? I think it's the ultimate douche bag move but could this become standard operating procedure in the future? Yeah, I know it's a fucked up question but just trying gauge opinions.

Now that's what I call an organic rodent exterminator lol

Yes I agree on all your points and yes I do regular tests back home. And yes, I may just go into pulse or the Red Cross this week to get some more tests done as it never hurts. Here's my reasoning for getting Prep in LOS: My concern is the cost of Truvada back home is upwards of a few thousand USD per month. Thus requiring the use of medical insurance and thereby piercing the veil of anonymity. The implication here is that on some levels this could affect access to medical insurance in the USA. One's HR department finding about the use of Truvada due to high medical costs paid out by your employer. Less likely but definitely possible. And having a supposed pre existing condition or being in high risk group makes you less desirable and potentially a liability in the eyes of health insurance companies in the USA. This could affect career opportunities. In an age of record keeping, I'd prefer keeping a level of anonymity. Hence why I prefer getting some Prep/truvada/it's equivalent from LOS seeing that I will only use it for a short period of time. Starting a few days prior to my trip to wherever I am mongering, during the trip and for several days after the trip.

I'll answer my own post. Been researching the availability of truvada in LOS and there's some really good things that I came across in the fight to prevent HIV. Firstly, Truvada is owned by Gilead Sciences. They own a monopoly over the Prep anti viral drug. In first class countries, they're the sole providers and creators of Truvada. In LOS, India, elsewhere that is developing there are quite a few generic versions. Out of the goodness of their heart, Gilead does not pursue the generic versions for patent infringement. In LOS, Truvada can be found be is upwards of 20,000 baht per month for 30 pills. The generic versions are identical in compounds/ingredients and range anywhere from 600 baht to 1,500 baht per month. Ricovir-Em is one such generic version created in India by the largest drug manufacturer in the world. Teno-Em is a generic version that is created under the guidance of the Thai govt. easily available for 600 baht for the Thai masses. There are a couple more as well. Thailand has committed lots of money and research towards protecting its citizen against HIV. The easiest way to access these drugs is to go to the Thai Red Cross Anonymous Clinic - close to Lumphimini Park. I also canvassed many pharmacies in the lower Sukhumvit area and the majority don't have Teno-em or Ricovir-em in stock but can order it and receive it with 24 hrs. That's how I got myself some Teno-em.

If I get a moment, I'll see if I can check out the DG rooms and see if the latest renovations improved any of the rooms. By the way, if you're concerned about having to escort your guest up to your room due to the elevator key card access. I can say that I just witnessed an LB going up to her customer's room and the hotel staff let her into the elevator.

Hey Thanks. I didn't clear cookies/cache/history on my desktop browser. But on my phone I typically private browse and I believe that clears everything when I close the app. So the other interesting piece to this is that I was quoted 25,400 baht by the reservation folks from the hotel. My own desktop browser quote from the Citrus site was 24,500 baht. A 900 baht difference and then on my mobile device my total for 7 days was 19500 Baht, inclusive of taxes and all, plus breakfast for 2, plus 100 baht voucher. So on average that's 2,786 Baht per night or $93 USD. By the way, suite I booked was the premier executive suite that's 52 sq. m. It's huge. There's also the MEMBER discount code you can use for an additional 10% off.

Yes, the elevators require room key to access it. And here's in the in house massage menu.

Does anyone know of any pharmacies where I can get a month's supply of Truvada? I know I can get it from the Red Cross Anonymous Clinic and Pulse clinic but I don't want to go through their whole testing process before being given a prescription. Thanks.

Citrus Suites has lived up to the hype! It's a great hotel, easy access to the NEP. The suites are massive and extremely comfortable. The staff has been absolutely professional to me and my guests. For those of you who care about the walk of shame through the lobby, it's a mere 20 feet from the hotel entrance to the elevators. And the lobby is a ghost town after 1am. The morning buffet is a bit weak in my opinion but maybe my expectations are a bit out of scope here. Nonetheless, the buffet is sufficient. Orange juice ain't so great. The beats restaurant is adequate as well. And I received a daily 100 baht voucher to use at the restaurant. As far as reservations are concerned, I'd recommend using their mobile site. It was cheaper compared to using a desktop browser. Interesting to see that difference. I saved 5000 baht for my 7 day stay. I booked 5 days prior to my stay. Here are some pics of my suite.

Here's the official response from Citrus Suites on bringing multiple short time guests to the room: For guest not stay overnight, we do not charge for your visitor. However, her ID Card or Passport is required to register at reception for our security reason only. Will now update my reservation to Citrus Suites.

You are right Mardhi, I just confirmed your comment with Dynasty Grande. It's a 500 baht charge for the 3rd guest and every guest after that even if it's for a short visit. And on that note, I just cancelled my reservation at DG... now communicating directly with the Citrus reservation dept about guests. Will update this thread once I find out what they say.

Here's the official word on brining a third guest to DG: Greetings from Dynasty Grande Hotel. The hotel allows 1 sharing person to register with you upon check-in as a registered guest without additional charge. Maximum occupancy is 2 persons. If anytime there are 3 persons in the room (you and 2 guests) a 500 THB extra person fee will be charged for the 3rd person and onwards per person and each time even your guest will not stay overnight. Unregistered guest must leave his/her identification card or passport for any security purpose of guest and the hotel at the reception. Unregistered guest must be at least 20 year old, otherwise we will not allow your guest to enter. Regards, Reservation Department

You guys are making me want to switch out of the Dynasty Grande, I booked myself for 7 days starting next Friday. My only concern with Citrus is the extra joiner fees (per my correspondence with the Citrus staff) I don't feel like paying more for my third guest.... possibly more guests. Which will likely be a nightly occurrence... What was your experience with that?