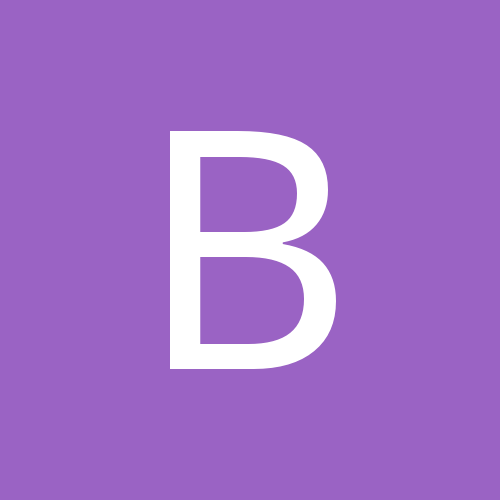 Content Count

105

Joined

Last visited

Days Won

1
Profile Information
Gender
Location
Interests

Golf, Scuba, Cooking/Food, Celts/Sox/Pats/Bs
Recent Profile Visitors
The recent visitors block is disabled and is not being shown to other users.
Thanks

reacted to a post in a topic:

Japanese, high-end

Pattayamagic

reacted to a post in a topic:

New Emoticons!

darrylfa3

reacted to a post in a topic:

Japanese, high-end

ofeliaxt11

reacted to a post in a topic:

Japanese, high-end

OTS, great to see you as well!

All, I have found a way into the forum that doesn't redirect to the url.info site. I had been having significant problems getting in until this method and it has worked so far. When I google "Bangkok ladyboy forum", the third main link choice is to www.bangkokladyboys.net Clicking this link is not to the forum itself but to what I guess I would call a "pre-forum page" - looks like a blog page type set up probably created when the forum was first started. On this page, there is a left hand menu with the second choice down being "Bangkok LB Forum". Click this link and you will go to the actual forum with no redirect. This method has so far not redirected ever for me. Please try this way and if it works for others, perhaps the mods can make a flashing headline of this method somewhere in the main forum so folks will know a route in that works (until the problem is fixed...)

Headed to Ten Sui for lunch today. My lady and I both had Baht 450 lunch sets: me, Beef Sukiyaki; her, three kinds of grilled fish. Both with salad, steamed custard, rice, miso, pickles, dessert, tea. Tasty and a nice chill atmosphere. Other customers in our area of restaurant were three separate Japanese families. Good sign. And with Asoke Junction now being cleared of protest stage, much easier to get to.

Gents, For those with a hankering for real deal Japanese while in the Big Mango, I highly recommend Ten Sui on Sukhumvit 16. The restaurant is in its own house with a large courtyard/garden. Step into the property and you feel like you are in Japan. They have regular seating and tatami rooms. Note: this is a high level joint and priced accordingly for some things, but I would match the quality against just about any Japanese I have eaten outside Japan itself. They cover all the basic Japanese "sub-cuisines" and specialize in Kaizeki and v. fresh sashimi/sushi. Those two will set your wallet back - you are starting at 3000 baht for Kaizeki or 2300 baht for Sashimi for 2 ppl. They are constantly changing the specials with the seasons and the ingredients are of highest quality. HOWEVER, more staple dishes like assorted tempura (B350), Miso Cod/grilled salmon (B380/280), udon/soba (B250) and others are much more reasonable (relative to Western or Hong Kong prices and even the rising prices in Bangkok HiSo restaurants). The lunch sets are a great option - starting from 330 baht you have a wide choice of lots of very good and very filling lunch sets. As a high end place slacks, shoes, collared shirt are necessary. As a comparison, I would rate this place far higher than the Japanese in JW Marriott (Tsu & Nami) at similar or lower pricing levels. See the very extensive menu at their website: http://www.tensui.co/ Some good pics at their facebook: https://th-th.facebook.com/Tensui16 どういたしまして! Doitashimashite!

Jeimii, Completely ladyboy friendly. Cheers.

B-man, I am not sure what your definition of Go-Go is, but under mine they are certainly legal in Hong Kong. As a hold over from the Vietnam War days, there are a baker's dozen of bars in Wanchai that employ Filipinas from Papangas or some other Filipino rural backwater on 6 month special visas. This is a specific immigration loop-hole. The girls work every night and stay together in communal housing. While there is no nudity allowed in the bars officially, the girls all rotate to dance in bikinis on a raised platform, and when not dancing sit with customers at the bar, getting bought drinks, or sit on their laps and grind them in the booths (aka lap dance), or give the occasional BJ or HJ in the booths. The girls are available to take out of the bar at any time for the night, at a HKD 3000-4000 bar fine depending on the time of night. Then again there are also the lock down parties, where they lock the doors, full nudity comes out and all hell breaks loose. Do they provide strip shows, as in the USA, where they get fully naked to "Pour Some Sugar On Me" by Def Leaopard. They do not - but that to me is a strip club, not a go-go bar. The bars in Hong Kong are to me analagous to Go-Go bars in Bangkok where also full nudity is not "officially" allowed. Wanchai is a very limited and far more expensive Nana Plaza. Thus the term Go-Go bar. Maybe it comes down to a difference in terminology.

Tovex, Sorry for late reply. The bar is the Firehouse Bar, on the corner of Luard and Jaffe Roads. (a block closer to central from Lockhard Road). The filipina "Mama-san" is Maria. Definitely look her up if you go in. The two people running the DJ/Cashier Station are Hong Kongers - Stephen or his daughter Cat. Very nice people. Don't be afraid to say hi to them. May be of interest, and you have probably hit there already, but my favorite live band place is Amazonia (corner of Lockhart and Jaffe). Great bands and atmosphere. Bouncers are very nice. Also, Delaney's Irish bar is across the street to watch sports and have a pint. If you are there on a Sunday afternoon, I suggest the Wanch, a live band venue (historic, but a very small space) across down on Jaffe road from firehouse, on the opposite side of the street, towards Central. "Amry and Friends", a filipino band hosts an open mic session from 4-8pm. Very fun and welcoming as all levels of crooners try out their best rock/ballads.

This past friday, I had a heavy roller bag with me, so went the regular taxi route, payment choice B, as there was no line at the taxi rank. It was rush hour so took me almost 90 minutes from gate to door. Thankfully, immigration line was nil, and i did not check in my bag. Got held up at the Rama 9 exit and at the Sukhumvit exit. All in all not bad, although I had one of the few woman taxi drivers, with a butch hair cut and wieghing about 230 lbs. And she drove like a maniac! My alphabetic system for transport from the airport. A: Airport taxi = 1100 baht B: Regular taxi = 50 baht airport fee + Taxi meter + tolls (70 baht), or about 400 baht C: Arrivals area taxi = about 300 baht D: Train = with moto after getting to Makasan station, about 85 baht.

For those with a hankering for genuine Korean BBQ, I can highly recommend Arirang restaurant. Was there last night with my lady and a fellow BM and his gal. I go there quite frequently, usually just my lady and I - she loves it. It is located at the front of a "Little Korea" strip mall, right on Sukhumvit, between Sois 10 and 12, and directly across Sukhumvit from Soi 15. It is the classic BBQ set up with a grill in the middle of the table. Pork cuts range from 300-350 baht, beef from 400-550 baht. one order of meat is enough for 2 people. With the order you get 6 free side dishes called collectivley "banchan" (refillable upon request). They include different types of kimchi, veggie, mini-pancakes, and so on. you also get sauces and various lettuces to wrap the meat in. They have lots of the other classic dishes: soups, stews, noodles, pancakes and seafood dishes. Usually we get a meat for BBQ-ing, plus a soup with rice to share for 200 baht, sometimes a pancake or noodle - so you are looking at between 500 and 1000 for 2 not including drinks. Certainly a step up in price from street food, but I think it is great value for money for very authentic Korean. A side note - for those BKK residents who like to experiment with home cooking, there are a couple of Korean mini-markets to the back of the "mall" on the left. They sell all sorts of Korean staples, as well as a big selection of homemade kimchi. I have whipped up a fair Korean meal in the past after a buying spree at one of these shops! (well fair enough for non-Koreans perhaps...)

Haha, the bulging eyes and tongue out emoticon is perfect for this forum! Well done KendoUK and Slam Man!

Dr D, Cost is not the key factor for me regarding the train option, although at 85 baht (35 for train and 50 for moto) you are saving 215 baht over the 300 baht all in tax option. Or almost two beers, lol. I included the costs for information purposes and because I know some board members try to be budget conscious when planning for a trip. It's similar to the move from the 1100 baht airport "limo" to the 300 baht arrivals taxi option, albeit that is a greater savings. The key for me is the knowledge that I have the option of a guaranteed 50-60 minute trip from stepping off the plane to opening my apartment door. My very best time using a car is 40 minutes plus and it is normally the same time as the train. I travel to Bangkok from Hong Kong on average twice a month and have occasionally been in some terrible traffic snarls on the way in from the airport. Arriving at rush hour times, it is a throw of the dice on how the traffic will be towards the end of the expressway and down the exit ramp to Sukhumvit. Heavy traffic always gets me irritated - I have even once gotten out of a taxi half way down the exit ramped and huffed it on foot to Sukhumvit. And I have a story of an overturned flat bed truck in the middle of the expressway I could tell you about, that was a 90 minute delay! Depending on the time of day you land, you may be sitting at a bar watching LBs dance for you more quickly taking the train. I am also very comfortable with airport trains – don't find them a hassle. Being Hong Kong based, which has a world leading airport train set up, I take the train every departure and arrival. On the flip side, I take a taxi to the airport when leaving. I've never had any traffic problems on the way to the airport and my apartment to expressway is never more than 5 minutes. One other caveat on the train option – if it is raining the moto ride will not be pleasant! In any case, it's always good to have options.

CM, that is a good spot indeed. I really enjoy the option of the cheap street-side eats. Last night my girl and I ordered from the guy across the street from my apartment. Tom Yum mushroom, vegetables and pork belly with chili and bean sauce, chicken with chili and basil, fried egg, thai sausage and two rice - $6. Can't beat it! (of course I've had two sits on the john so far this morning but that is par for the course!)

Forgot the Google Link: http://goo.gl/maps/eooP

I broke my time record last night getting from the plane to my apartment using the airport train. It took spot-on 50 minutes from stepping out of the plane to walking into my apartment at the top end of Sukhumivit Soi 11 (past Q bar) - 6:25pm to 7:15pm, Friday night. Some factors in my favor: - I had a complimentary upgrade (full flight), and was one of the first off the plane; - surprisingly, no line at all at immigration; - had Baht with me, so no need for an ATM detour; - the airport train local line left 2 minutes after I arrived on the platform (the express line would have been a 27 min wait); - I was only carrying a computer bag, no check-in or roller bags (important for taking a moto instead of a taxi after arriving at Makkasan Station). I am becoming convinced the train is the way to go. There is a beneficial cost element of course, but also there really isn't much time difference from an airport car/taxi. Even at times when there is absolutely zero traffic I might have been able to make the door to door trip in 40 min at best. The directions: - The airport train leaves from B1 at the airport. Upon exiting customs go right and take the escalators down at the middle of the arrival hall to B1. Heading toward the trains the express train leaves to the left, the local line to the right. The express train is 100 baht, and only leaves on the hour and half hour. There is a tv screen above the entrance advising the time to the next departure. Unless you arrive within say 5 minutes of the express leaving, the local line is the better option (and may be the better option in any case as it is only 5-10 minutes longer ride). There are ticket machines that tae cash - 35 baht for the ticket - keep a couple 20 bills in your bag from the previous trip. -When you arrive at Makkasan Station, follow the exit signs for the MRT (Petchaburi Sation). Likely most of the crowd is headed for this exit as well. Go down several escalators and you exit at street level. At this exit, there is a 12 person golf cart waiting to drive the first 12 arrivals the several hundred yards from the exit to across the street from the MRT station entrance. If it's not there it is a short walk in any case walk. -The MRT station is across a street, walking away from Makkasan. You will see the above ground entrance with the MRT signage. You want to head to this entrance, but then keep walking straight past it to the next cross walk. What you are doing is crossing Petchaburi Road where it intersects with Asok Road. There will be a second MRT entrance just in front of you after crossing Petchaburi. There will be moto drivers waiting on this corner. The price to Nana area will be 50 baht. Just tell them Sukhumvit Soi Sam (three) or See (four), or wherever you are going. I find it easiest just to tell a moto driver the street and then point him to where to go once close to a destination. -The trip from this corner to Nana is very simple. You will shoot down Petchaburi and then take a left on Nana Nuea (Sukhumvit Soi 3) and that will take you straight to Soi 4. -See the Google Map link below. You will see Makkasn Station at the top and the 3 entrances to the MRT. You want to get the Moto on the lower left corner of Petchburi/Asok (southwest corner I believe). Caveats: -If you have more baggage than a computer bag and/or backpack or small roller bag, you'll have to flag a taxi on Petchaburi as opposed to taking a moto. I haven't taken a taxi from here, but am sure you can flag one down within a reasonable timeframe. -This route is best if you are staying in the Nana and surrounding Sukhumvit area. If you are farther away, say at Silom/Sathorn or elsewhere it is not as convenient, although you could still flag taxi from Petchaburi and take that to wherever you are going.

Recently went to Spanish on 4, a Tapas restaurant on Sliom 4. Silom 4 is the location of a couple of famous, old school, gay bars and B&Bs (not gogos) that has a very relaxed vibe. The restaurant itself was fairly standard Sangria and Tapas fare. Service is fine. The bad: tried to slip me the basic serrano ham, when I had ordered the good bit more expensive Jamon Iberico (Pata Negra). Called the farang manager out on it twice before I got the good stuff (he apparently didn't see the difference). You can't pull a fast one like that on a food snob like me! The good: they had a fantastic tomato and strawberry gazpacho on the special board which was top notch (and a great recommendation from the same manager). All in all I find the menu selection broader and the quality sightly better at Tapas Cafe on Sukhumvit 11, but if you are in the area and have a hankering for Spanish it is passable.